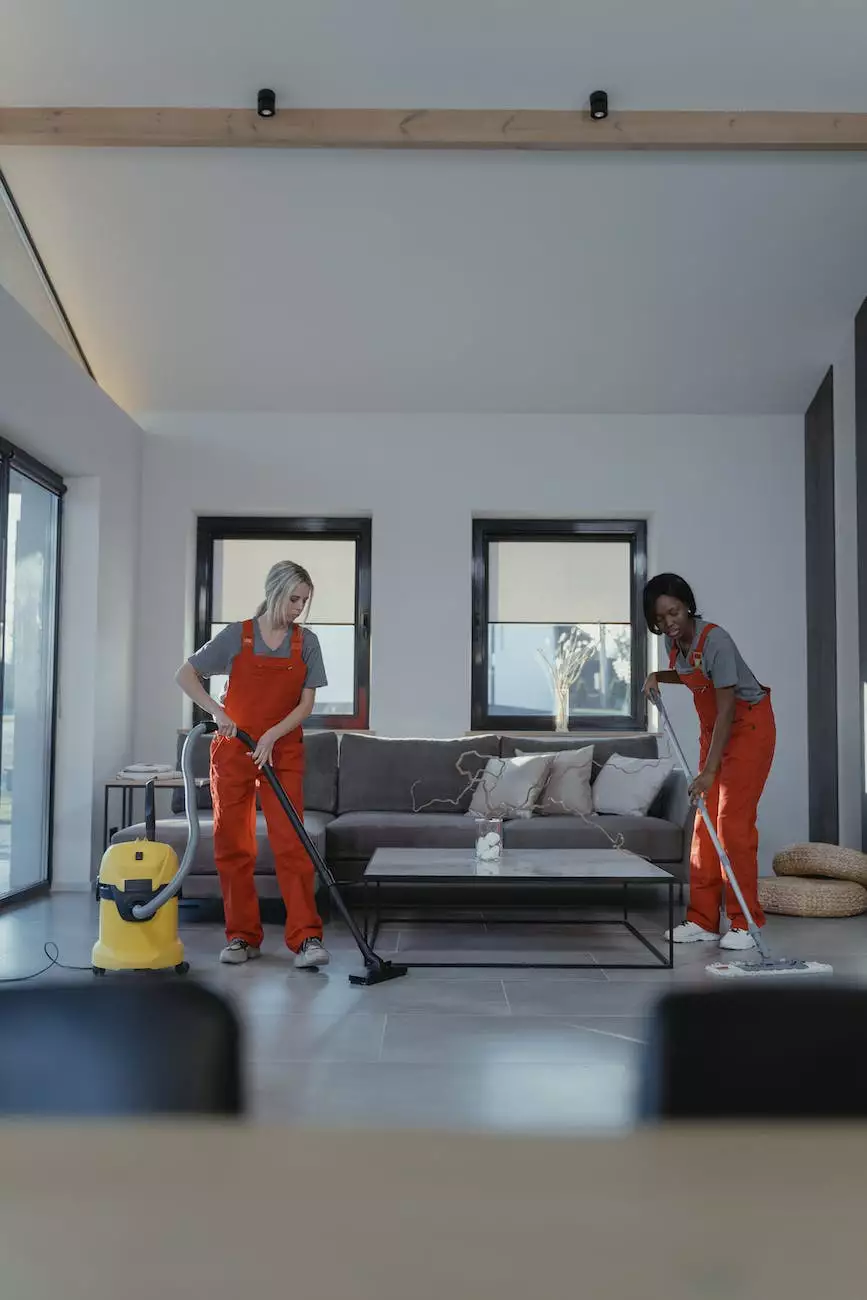 Welcome to Tucson Equipment Care, your trusted provider of high-quality disinfectants in the Business and Consumer Services - Cleaning industry. Our selection of disinfectants is designed to meet the diverse needs of residential and commercial clients. With our range of effective disinfectants, you can maintain a clean and healthy environment for your home or business.
The Importance of Disinfectants
In today's world, maintaining cleanliness and hygiene has become more important than ever. Disinfectants play a crucial role in preventing the spread of harmful bacteria, viruses, and germs. Whether you are a homeowner, a business owner, or a professional cleaner, using the right disinfectants is essential for safeguarding the health and well-being of everyone in your space.
At Tucson Equipment Care, we understand the need for reliable disinfectants that provide effective results. Our wide range of disinfectants is formulated to target a variety of surfaces, including floors, countertops, furniture, and more. By using our disinfectants regularly, you can eliminate harmful pathogens and maintain a clean and safe environment.
Benefits of Our Disinfectants
When you choose Tucson Equipment Care for your disinfectant needs, you can expect exceptional quality and performance. Here are some key benefits of our disinfectants:
Powerful Formulation: Our disinfectants are formulated with powerful ingredients that effectively kill bacteria, viruses, and germs.
Versatility: Our disinfectants are suitable for use in various settings, including homes, offices, schools, healthcare facilities, and more.
Safe for Surfaces: Our disinfectants are designed to be safe for use on a wide range of surfaces, ensuring that your belongings and environment remain intact.
Fast-Acting: Our disinfectants deliver quick results, effectively eliminating pathogens and reducing the risk of infection.
Long-Lasting Protection: Our disinfectants provide long-lasting protection against bacteria and germs, helping to create a consistently clean environment.
Choosing the Right Disinfectant
With so many disinfectants available in the market, it's important to choose the right one for your specific needs. Here are a few factors to consider when selecting a disinfectant:
Surface Compatibility: Ensure that the disinfectant you choose is compatible with the surfaces you intend to clean. Different disinfectants may have specific recommendations for optimal use.
Efficacy: Look for disinfectants that have been tested and proven effective against a wide range of pathogens, including bacteria and viruses.
Application Method: Consider the application method that works best for your needs. Some disinfectants come in spray bottles, while others may require dilution or specialized equipment.
Safety: Take into account any safety considerations, such as ventilation requirements or potential hazards, when using the disinfectant.
Our Range of Disinfectants
At Tucson Equipment Care, we offer a comprehensive selection of disinfectants to cater to various requirements. Our range includes:
1. All-Purpose Disinfectants
Our all-purpose disinfectants are designed to tackle everyday germs and bacteria effectively. They are suitable for use on multiple surfaces, making them a convenient choice for residential and commercial cleaning.
2. Hospital-Grade Disinfectants
For healthcare facilities, clinics, and environments that require stringent disinfection standards, our hospital-grade disinfectants provide the highest level of protection against pathogens. They are formulated to meet the demanding needs of healthcare professionals while ensuring patient and staff safety.
3. Eco-Friendly Disinfectants
If you prefer environmentally friendly options, our eco-friendly disinfectants are an excellent choice. They are made from sustainable materials and do not compromise on effectiveness. These disinfectants are safe for both people and the planet.
Expert Guidance and Support
At Tucson Equipment Care, we are passionate about helping our customers make informed decisions. Our team of experts is available to provide guidance and support in choosing the right disinfectants for your specific requirements. We understand that every space is unique, and we're here to ensure you have access to the most effective solutions.
Experience the Tucson Equipment Care difference and discover the benefits of our premium disinfectants. Contact us today to learn more about our products and how they can help you maintain a clean and healthy living or working space.